Haijin Zeng and the team from IPI-Ghent University and Northwestern Polytechnical University have won 3rd place and a 500 USD cash prize for the Quad-Bayer Re-mosaic challenge track at ECCV MIPI Challenge 2022.
Quad-Bayer Re-mosaic converts Quad-Bayer RAW data into Bayer format so that it can be processed with standard image signal processors (ISPs).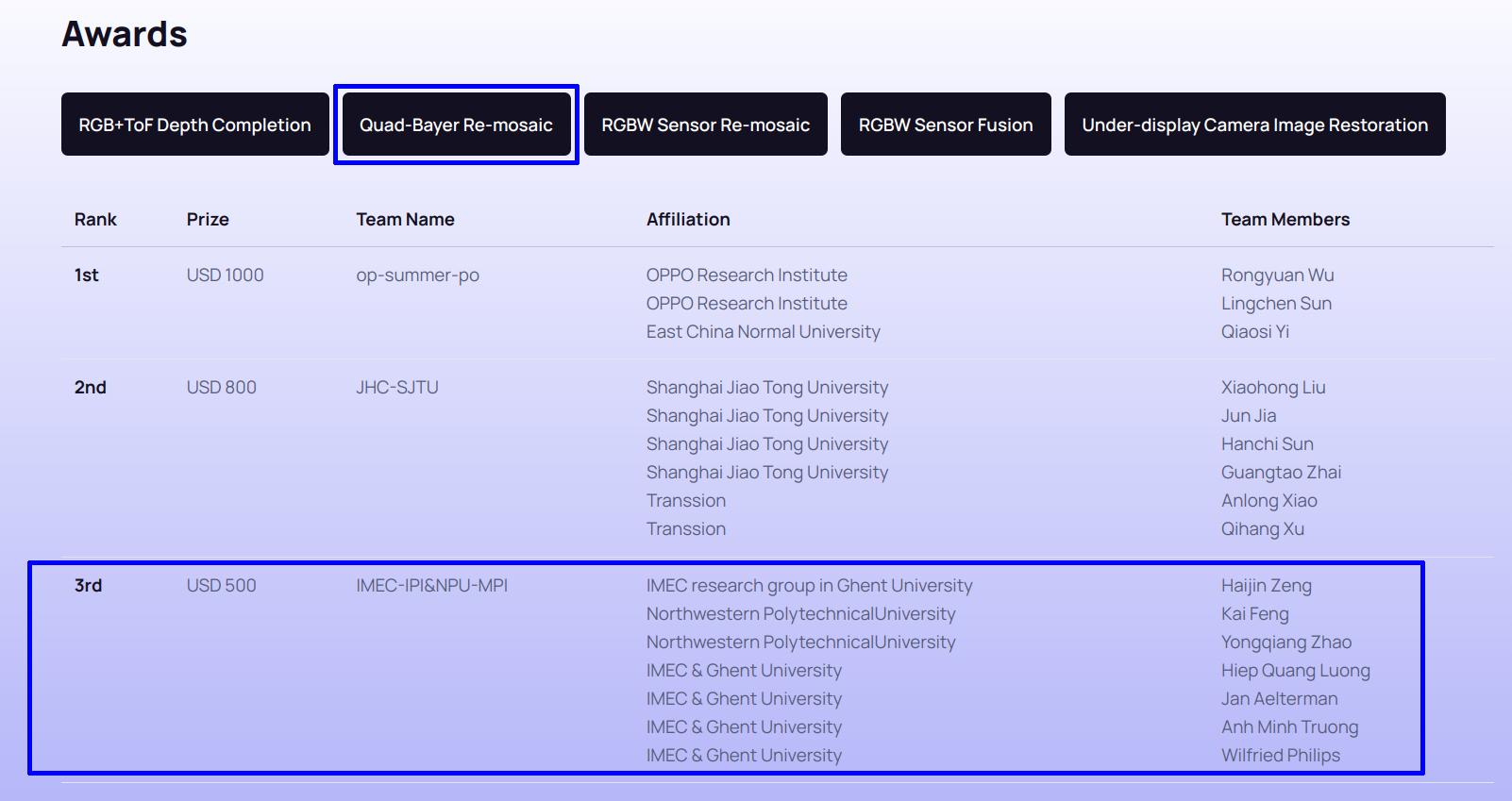 About MIPI:
"Developing and integrating advanced image sensors with novel algorithms in camera systems is prevalent with the increasing demand for computational photography and imaging on mobile platforms. However, the lack of high-quality data for research and the rare opportunity for in-depth exchange of views from industry and academia constrain the development of mobile intelligent photography and imaging (MIPI). The workshop's main focus is on MIPI, emphasizing the integration of novel image sensors and imaging algorithms."